Ultimos' Top 69 Albums of the 1990's - 1993Butthole Surfers - Independent Worm Saloon
(March 23)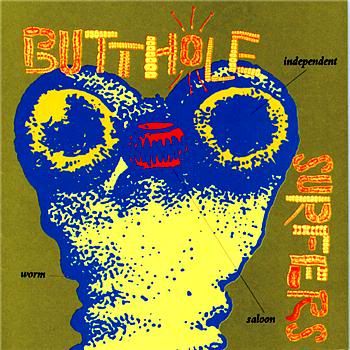 First heard in 1996
Aside from a greatest hits Sabbath tape I'd had previously, Butthole Surfers were probably the heaviest thing I'd listened to when I found this. It's also catchy and fun. I'd definitely recommend this to any 13 year old.
♫:
Goofy's Concern
,
The Ballad Of Naked Man
Sebadoh - Bubble & Scrape
(April 26)
First heard in 1997
I guess I'd define Sebadoh as early lo-fi. It's a bit like Beat Happening - the first listen or two it sounds like shit, and then it grows and grows.
♫:
Sacred Attention
Orbital - Orbital 2
(May)
First heard in 2010
This is a recent one for me and I think it's freaking brilliant and I feel like my life is better having listened to it.
♫:
Impact (The Earth Is Burning)
Liz Phair - Exile In Guyville
(June 22)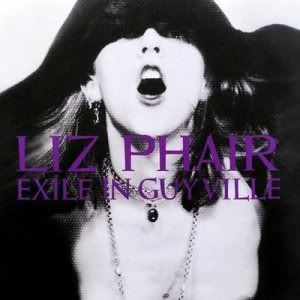 First heard in 2007
I really fucking wish I'd heard this when I was younger. I think I would have really loved it then. I didn't however...I think I might have been a bit sexist in my music taste, thanks to an abundance of yawner Lillith Fair material around back then. Liz Phair is (was) better and just great.
♫:
Liz Phair
Nirvana - In Utero
(September 13)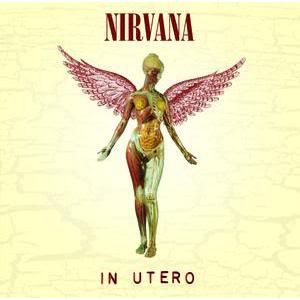 First heard in 1993In Utero
is an interesting album because it set out on a very specific mission - to thin out Nirvana fans, while also being an album that the band really wanted to make. It absolutely did just that - I can't tell you how many times I've heard people tell me that Nirvana was on their way to burning out, as proven by the sales of this album. I'm pretty sure this was kind of the idea, however.
Ha I really didn't want this whole 90's list to be about Nirvana but I suppose I can't escape my childhood. There's just one more!
♫:
Radio Friendly Unit Shifter
Yo La Tengo - Painful
(October 5)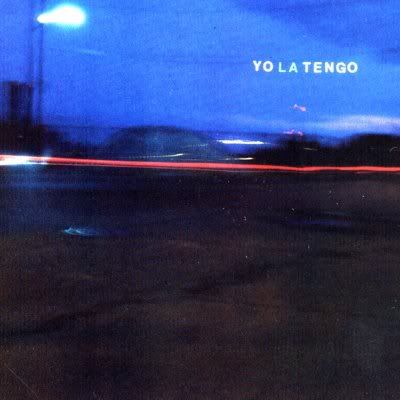 First heard in 1995
My slow pace in posting this list can probably be at least partially blamed on my love for
Painful
, and my reluctance to properly describe how good it is. Basically, when I was young and foolish, if you had asked me what the best shit I'd ever heard was, there's a good chance I would have told you it was
Painful
. But now that I'm older...my opinion hasn't really changed much.
Loveless
,
The Soft Bulletin
,
In The Aeroplane Over The Sea
...all amazing albums. And yet in my eyes they don't even begin to compare to
Painful
. This is perfection right here.
♫:
I Was The Fool Beside You For Too Long
Pearl Jam - Vs
(October 19)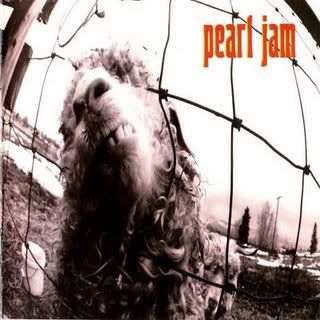 First heard in 1996
There's a few popular bands from that period of the mid 90's that I liked, but not to the obsessive degree of some of my more obscure tastes. Stone Temple Pilots, Foo Fighters, Alice In Chains - bands that I kind of just see as decent, or at the very least just don't have any real desire to listen to again. I would pretty much put Pearl Jam on that list, but this album of theirs was a favorite of mine for years, and just seems to rise above for some reason. Maybe it's because they interestingly decided not to make any music videos for it, which was actually a huge deal back then. Or maybe just because it's actually pretty good.
♫:
W.M.A.
A Tribe Called Quest - Midnight Marauders
(October 19)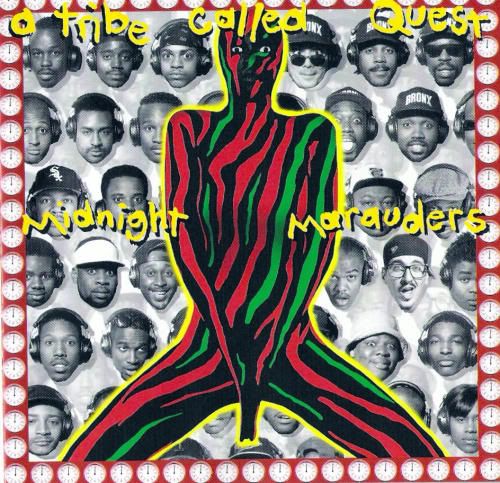 First heard in 2010
It's amazing how much I loved Tribe when I finally checked them out earlier this year. I didn't think I'd be too into them, since they seem to be more lyrical and less sample heavy than De La Soul, who I really like.
Midnight Marauders
is head bobbingly good though, and I feel like it's the most impact a hip hop album has had on me since
Speakerboxxx/The Love Below
.
♫:
Electric Relaxation
28/69